One of our favourite British brands, Siren Craft Brew, takes their next hoppy step into world domination. 
—
Cans are the new cool thang thang. They're more compact, lighter, easier to transport, looks great, is better for the environment, and of course, protects beer from its two main enemies - light and oxygen! 
Back in December 2018, Siren revealed their plans to scale up sensibly and launch a state-of-the-art canning line. Given their track record of gorgeous labels and even more incredible brews, we've been waiting with bated breath for the big reveal.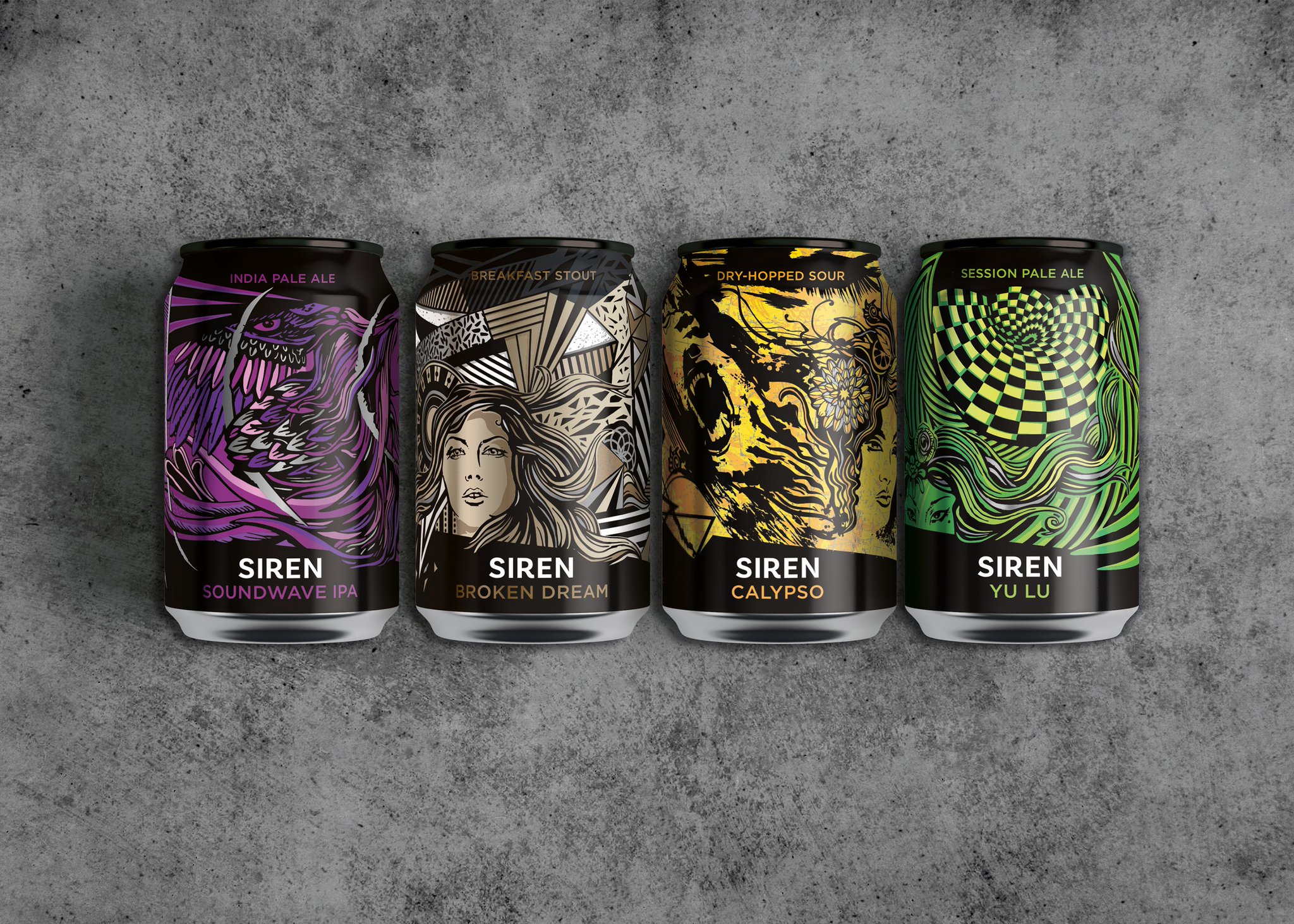 Now that everything is up and running, we are stoked to reveal their new 330ml (core) and 440ml (seasonal) cans. We hope to be able to bring these new vessels into Hong Kong as soon as possible. In the meantime, please check out our online retail store (https://bestbevhk.com/collections/siren-craft-brew) to pick up a few Siren brews to try.
---
---